International Conference on Social Design 2022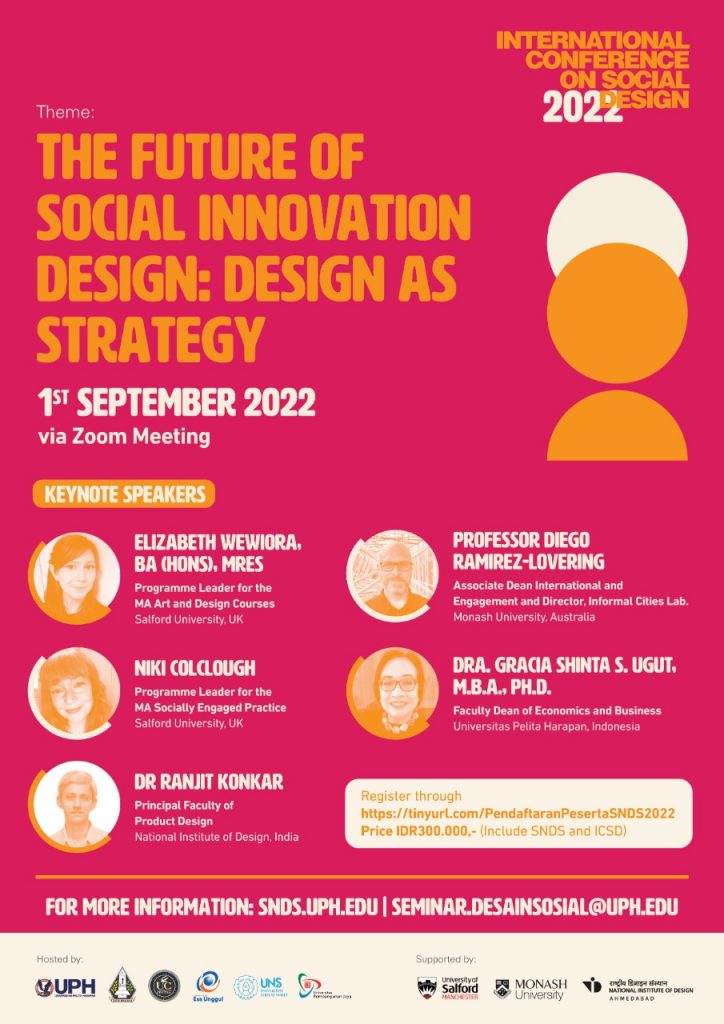 The International Conference on Social Design (ICSD) 2022 is the international version and scope of National Seminar on Social Design (Seminar Nasional Desain Sosial (SNDS)) –2022. SNDS 2022 is the 4th national seminar held by the School of Design (SoD), Pelita Harapan University (UPH), Lippo Village, Karawaci, Tangerang, Banten, West Java together with its 4 Study Programs: Visual Communication Design, Interior Design, Product Design and Architecture (http://snds.uph.edu).
At the SNDS 2021 the theme raised was: 'Social Design Adaptability – Strategy and Innovation during a Pandemic', as an effort to see the response and resilience of Social Design during the pandemic, which seemed to have stalled at that time mainly due to the nature of the direct engagement and action of the Social Design. However to our surprise, 105 articles have come in from the academic community of various universities, students and lecturers, social design initiators, government agencies and communities who are concerned with social design discussions in the midst of a pandemic and present various dimensions of adaptive design strategies and innovations in this particular situation. Thus, we can conclude that the role of Social Design within the pandemic situation is crucial in developing a better social situation and empower the communities during this crisis(Katoppo, 2021).
Having seen this enthusiasm, we thought it will be the right time to expand SNDS's discussion scale and reach in 2022 into the international scope, where we are trying to see the future of Social Design innovation, in which the design moves at its highest level as a strategy (https://issuu.com/dansk_design_center/docs/design-ladder_en). The conference is in partnership with:
Faculty of Creative Industry, Universitas Ciputra, Surabaya.
Architecture Department, Universitas Pembangunan Jaya, Tangerang Selatan;
Faculty of Architecture and Design, Universitas Kristen Duta Wacana, Yogyakarta.
Faculty of Art and Design, Universitas Sebelas Maret (UNS), Surakarta.
Faculy of Design and Creative Industry, Universitas Esa Unggul, Jakarta.
and supported by:
Product Design, National Institute of Design, India.
Salford School of Arts, Media and Creative Technology, University of Salford, UK.
Monash Art Design and Architecture, Monash University Australia.
In this level, design will move towards an ideal position, namely looking for a theoretically informed practice where design is an action, followed by research through 'objectification of an experience' and 'disciplining of subjectivity' (Taggart, 2006). It is at this point that design can initiate social innovation (Katoppo, 2019). Hence, this is the theme for our International Conference on Social Design (ICSD) 2022.
The pandemic situation that has been going on for more than 2 years will be the starting point for discussing the future of Social Design as an evalutive studies. ICSD 2022 also invite us to discuss the future of Social Design innovations seen from: Design as a Strategy (as mentioned above), Hybrid Human Centered Design (Katoppo, 2021; Salmons, 2015; IDEO, 2013), and new imaginative possibilities of Social Design innovation in the realm of the 5.0 world of technology that utilizes big data and even creates a digital world with new social order and empowerment (such as Metaverse) to achieved civil society 5.0 (https://www8.cao.go.jp/cstp/english/society5_0/index.html;https://www.japan.go.jp/abenomics/_userdata/abenomics/pdf/society_5.0.pdf): a collaborative and innovative, and sustainable community that uphold social justice (Katoppo, 2017).
ICSD 2022 would like to welcome the new world (post) pandemic through an innovative perspective of Social Design by inviting all initiators, academics and government institutions, stakeholders as well as Social Design innovators to share their thoughts, discuss and continue to develop Social Design discourse as a future empowering design for all!
---
Subthemes
Social Innovation Design (SID) Evaluation in Pandemic Time
Discussions and evaluative studies on Social Design strategies and innovations after 2 years of the pandemic.
Discussion on the Future of SID 2: Hybrid Human Centered Design, the new normal
Discussion about the future of Social Design innovation which focuses more on methodological innovations of implementing the future of Social Design that focuses on the interdependence in hybrid and spaceless situations (space without geographical boundaries)
Discussion on the Future of SID 1: The New Era of Design: Design as Strategy
Discussion about the future of Social Design innovation that places Design in its ultimate position, namely as a strategy to encourage Social innovation.
Discussion on the Future of SID 2: Technology 5.0 (Metaverse & Big Data) in Social Innovation Design
Discussion about the future of Social Design innovation within the scope of using technology 5.0 to mine big data for precise identification and innovative Social Design solutions and the imaginative possibilities of Social Design in the digital space (such as Metaverse).
---
Hosts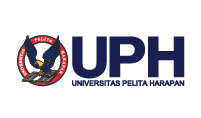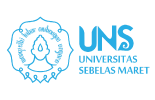 Supported by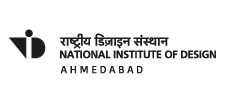 ---
Keynote Speakers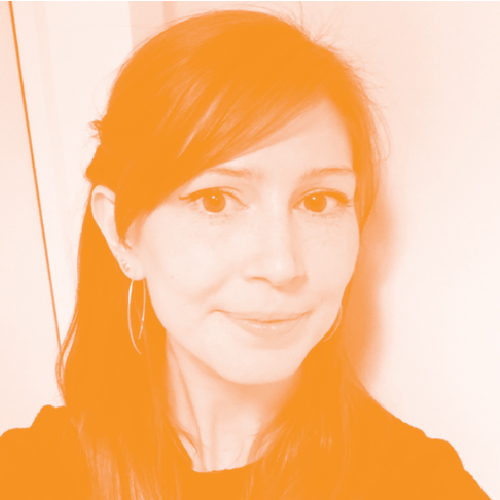 Elizabeth Wewiora, BA (Hons), MRes
Programme Leader for the MA Art and Design Courses, Salford University, UK
Liz Wewiora is a curator-producer and visual artist and is interested in projects which support active collaboration and push for social change. She is currently the Head of Social Practice at Open Eye Gallery (Liverpool) and temporary Programme Leader on the MA Art and Design course and subject specialist lead on the Socially Engaged Photography MA at University of Salford. Prior to this she has worked across curatorial and engagement roles at FACT (Liverpool), Glasgow Sculpture Studios and CCA (Glasgow). She is one half of the producer agency 'Wewiora and Booth', where she has led on major curatorial projects such as Northern Art Carbooty, which brings affordable and free art and design experiences to local communities, and Arts Council England funded participatory photography programme SIXTEEN. She continues to work as a visual artist, with most of her work taking place outside of the gallery, working on short and long term residency projects, across health, social housing, justice, learning, heritage and environmental settings. Often her collaborative work reflects communities at pivotal points of loss or change. She is currently undertaking a participatory photography project with young people from Centre Point in Manchester.
Niki Colclough
Programme Leader for the MA Socially Engaged Practice, Salford University, UK
Niki is a socially engaged artist based in Manchester, UK. Central to her practice is the theme of care and connection to place – considering the social, physical and emotional landscapes we inhabit. Niki usually produces work collaboratively, with other artists or members of the public, pushing the potential of process-led practice. This work has included curating public programmes at Manchester Art Gallery (Manchester UK), Site Gallery (Sheffield UK) and The Horsfall (Manchester, UK). Niki also leads the module 'Approaches to Engagement' on the MA Socially Engaged Practice at the University of Salford. Niki has been commissioned to present contemporary socially engaged works for a number of contemporary art spaces including The Turnpike Gallery (Leigh, UK), Matadero Madrid (Madrid, Spain), Human Libraries (Liverpool, UK), The Whitworth Art Gallery (Manchester, UK), Leftcoast (Blackpool, UK). In 2019 she worked with Manchester International Festival and Tania Bruguera to realise the ambitious 'School of Integration'. In 2020 – 2021 she was selected as one of nine artists nationally (UK) to participate in the Constellations programme for artists who work in public practice – hosted by Flat Time House and Up Projects London. In 2020 Niki undertook a course to become a Shinrin Yoku (Forest Bathing) practitioner and is currently developing new methodologies for incorporating this practice into her artworks, including the People's Park – an action research project aimed at improving student wellbeing after the pandemic, this was generously funded by the University of Salford's Revive Fund.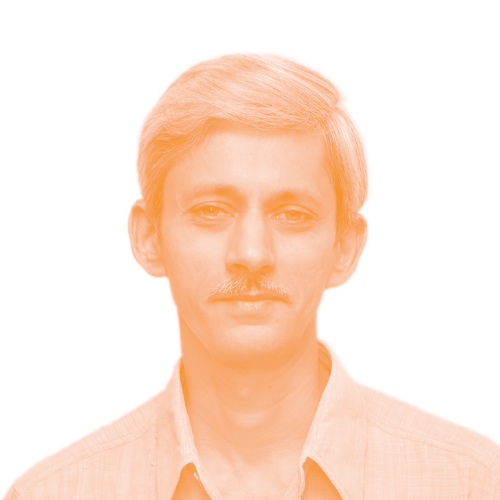 Dr. Ranjit Konkar
Principal Faculty, Discipline of Product Design, National Institute of Design, India
Ranjit Konkar earned his Ph.D. in Mechanical Engineering from Stanford University in 1993, after a B.Tech from Indian Institute of Technology, Kharagpur, and M.S. from University of Toledo, USA. His educational specialization is in the area of design and kinematic/dynamic analysis of mechanical systems and Robotics. His skills include programming in a variety of languages. Ranjit has been one of the developers of the Ergonomics module of the IGRIP robotics software of Delmia (erstwhile Deneb) at Bangalore. At NID since 2007, Ranjit is affiliated with the Product Design discipline, having been its Discipline Lead twice, and takes courses in that as well as in many other disciplines of the institute such as Furniture and Interior Design, Ceramic and Glass Design, Exhibition Design, and New Media Design. These courses include Materials and Manufacturing, Technical Studies, Simple Product Design, Collapsibility and Experimental Structures, Kinetic Sculptures, Workshop Skills and Model Making, UI/UX, and Geometric Construction. At the time of going on sabbatical very recently, Ranjit was Co-Head of NID's PhD program and Head of its IT Centre. In the past, Ranjit has also headed the IPR Cell, the User-Centred Design Lab and the Skill Development Lab (Workshop) at NID.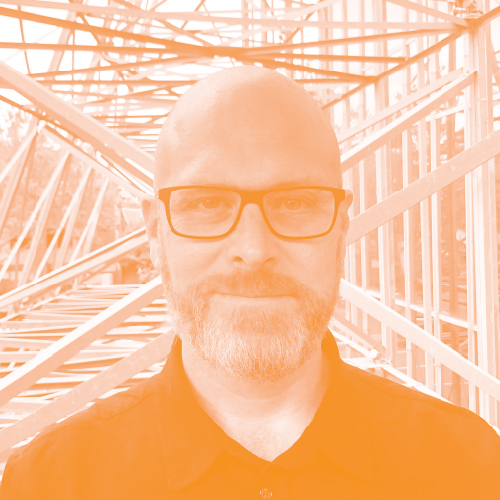 Professor Diego Ramirez-Lovering
Associate Dean International and Engagement and Director, Informal Cities Lab, Monash University, Australia
Diego is Professor of Architecture and Associate Dean International in the Faculty of Art, Design and Architecture at Monash University. His research examines the contributory role that design, and design thinking can play in addressing the significant challenges facing contemporary urban environments – climate change, resource limitations and rapid population growth, with a key focus on the Global South and through a lens of Planetary Health. Diego is the Director of the Informal Cities Lab (ICL), which undertakes design-based research exploring and speculating on the conditions of informality in developing cities. ICL research, designed and conducted in collaboration with government and industry, strives for impact, targeting implementation at the intersection of academic research and international development. The Lab is engaged in a range of projects to advance Planetary Health and social equity and resilience objectives including informal settlement revitalisation projects. An example of this approach, the RISE Project, is trialing a new water sensitive approach to water and sanitation management in 24 informal settlements across 1200 households in Makassar, Indonesia and Suva, Fiji. Another example is the Citarum Transformation Living Lab. This initiative aims to provide the transdisciplinary research environment partnering with the West Java Government, for developing socio-technical solutions to revitalize the severely degraded and polluted Citarum River and its vulnerable communities.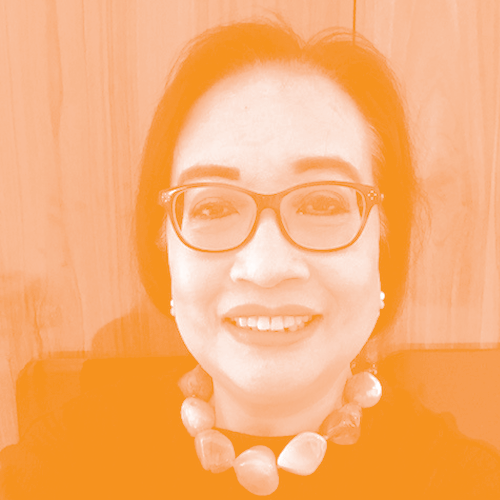 Dra. Gracia Shinta S. Ugut, M.B.A, PH.D.
Faculty Dean of Economics and Business, Universitas Pelita Harapan, Indonesia
Dr. Gracia Ugut has an extensive experience in managing Higher Education institutions and international partnerships, with a strong academic background as a faculty member and business developer in academic settings. From 2001-2013, she was the Dean-Executive Education at the Asian Institute of Management. Before joining the institute, she had been working as a banker in in Europe and Southeast Asia. She is also a certified trainer from Consultative Group to Assist the Poorest (CGAP-World Bank) for microfinance in Asia. She was serving as a Senior Advisor to the Board of CARD MRI, the largest Microfinance Institution in the Philippines, from 2005-2012 and Head of Panel of Jury of Arabia CSR Forum Award in Dubai, UAE, from 2008-2016. Since returning to Jakarta in 2014, she has been the Dean of Universitas Pelita Harapan (UPH) Business School. She served as Council Member of Global Education Council at the World Economic Forum (WEF) between 2015-2017. Trained as a financial economist, her research interest is in capital market, fixed income, and she is continuously exploring ideas at the intersection between modern finance and sustainability/ ESG issues. Gracia Ugut earned her Ph.D. in Financial Economics from Vienna University of Economics (Austria) in 1995. She is married with two adult children.
---
Committee
Organizing Committee
Chairman
Dr. Martin Luqman Katoppo, S.T., M.T. (Universitas Pelita Harapan)
Co-Chairman
Brian Alvin Hananto, S.Sn., M.Ds. (Universitas Pelita Harapan)
Secretary & Treasury
Lestari Ayu Angraini, S.E., M.M. (Universitas Pelita Harapan)
Committee
Vanya Alessandra L. Tjioe, S.Sn, M.M. (Universitas Pelita Harapan)
Sheena Yngre Liman, S.Sn., M.M.D. (Universitas Pelita Harapan)
Phebe Valencia, S.E., S.Sn., M.A. (Universitas Pelita Harapan)
Kartika Magdalena Suwanto, S.Ds. (Universitas Pelita Harapan)
Event Committee
Head of Event
Andreas Dwiputro Handoyo, S.T., M.T. (Universitas Pelita Harapan)
Committee
Juliana Suhindro Putra, S.Sn., M.Ed. (Universitas Pelita Harapan)
Rio Ferdinand, S.Sn., M.T. (Universitas Pelita Harapan)
Naldo Yanuar Heryanto, S.Sn., M.T. (Universitas Pelita Harapan)
Robertus Daring, S.Kom. (Universitas Pelita Harapan)
Yohanes Purna Anindita, S.T. (Universitas Pelita Harapan)
Gidon Bilowo, S.Kom. (Universitas Pelita Harapan)
Griselda Valentina (Universitas Pelita Harapan)
Gracielly Feodeera (Universitas Pelita Harapan)
Felicia Tandiono (Universitas Pelita Harapan)
Neala Hendy F (Universitas Pelita Harapan)
Onieque Onelim (Universitas Pelita Harapan)
Frendy Gunawan (Universitas Pelita Harapan)
Adrian Tantrajaya (Universitas Pelita Harapan)
Angeline Sie Prayangga (Universitas Pelita Harapan)
Jennifer Aurelia Fanjaya (Universitas Pelita Harapan)
Florentia Michelle Ananta (Universitas Pelita Harapan)
Amelia Saleh Putri (Universitas Pelita Harapan)
Ariel Pisteuo Havenu T (Universitas Pelita Harapan)
Janice Marlene (Universitas Pelita Harapan)
Vallerin Aiko Adelin (Universitas Pelita Harapan)
Liliana Jasin (Universitas Pelita Harapan)
Stephanie Ong (Universitas Pelita Harapan)
Tata Talia (Universitas Pelita Harapan)
Yolanda Ruth (Universitas Pelita Harapan)
Fay Arietta (Universitas Pelita Harapan)
Yessa Fransiska (Universitas Pelita Harapan)
Carla Christina (Universitas Pelita Harapan
Plenary Session Moderator
Dr. Martin Luqman Katoppo, S.T., M.T. (Universitas Pelita Harapan)
Elya Kurniawan Wibowo, S.Sn., M.A (Art & Design) (Universitas Pelita Harapan)
Panel Session Moderator
Ar. Melania Lidwina Pandiangan, S.T., M.T. (Universitas Pembangunan Jaya)
Ferdinand Indrajaya, S.Sn., M.Hum. (Universitas Pelita Harapan)
Geoffrey Tjakra, BFA., MFA. (Universitas Pelita Harapan)
Dr. Ir. Susinety Prakoso, MAUD, MLA. (Universitas Pelita Harapan)
Master of Ceremony
Josephine Madeleine (Universitas Pelita Harapan)
Daniella Samantha (Universitas Pelita Harapan)
Scientific Committee
Editors
Brian Alvin Hananto, S.Sn., M.Ds. (Universitas Pelita Harapan)
Vanya Alessandra L. Tjioe, S.Sn, M.M. (Universitas Pelita Harapan)
Phebe Valencia, S.E., S.Sn., M.A. (Universitas Pelita Harapan)
Kartika Magdalena Suwanto, S.Ds. (Universitas Pelita Harapan)
Reviewers
Issa S I Tafridj, S.T., M.T., M.Sc (Universitas Pembangunan Jaya)
Dr. July Hidayat, S.Sn., M.Sn. (Universitas Pelita Harapan)
Ferdinand Indrajaya, S.Sn., M.Hum. (Universitas Pelita Harapan)
Dr. Devanny Gumulya, S.Sn., M.Sc. (Universitas Pelita Harapan)
Dr. Undi Gunawan, S.T., M.T. (Universitas Pelita Harapan)
Rani Prihatmanti, S.Sn., M.Sc (Universitas Ciputra)
Dr. Iwan Zahar, M.Sc. (Universitas Esa Unggul)
Winta Tridhatu Satwikasanti (Universitas Kristen Duta Wacana)